ABOUT US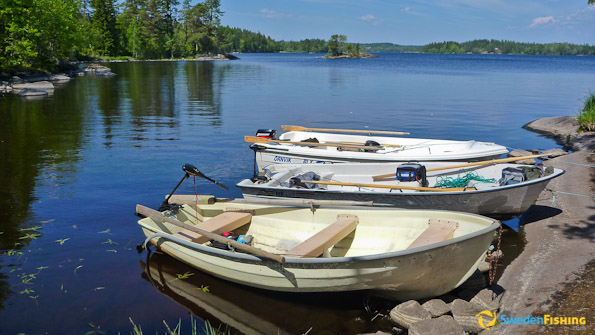 A warm welcome to Brovillan on the famous pikeperch lake Stora Nätaren. We provide you with top-class living only five metres from the lake in which we have access to private water. This lake is known for its excellent fishing with large pikeperch and lots of pike. You can also fish in private tarns with large perch and strong populations of roach. You'll live well at Brovillan with private toilet and shower. It's also possible to hire the whole house for larger groups.
Languages
You can contact Brovillan in Swedish or English language.
Season
From May through July the whole lake is open to anglers. At other times of the year we have 70 ha of private water just for our guests. In addition we have two private tarns on our property. Brovillan is open to visitors year-round!
Other activities
Grill tour on our raft combined with catching crayfish. Shopping in Jönköping or a steamboat tour on Lake Sommen. Visit Eksjö, the unique wooden town, eat peppermint sticks in Gränna followed by boat tour to lovely Visingsö Island.
Additional information
We welcome company groups to our top-quality accommodations, exciting sports fishing and exclusive crayfish tours, along with other stimulating team building activities at Brovillan.
FISHING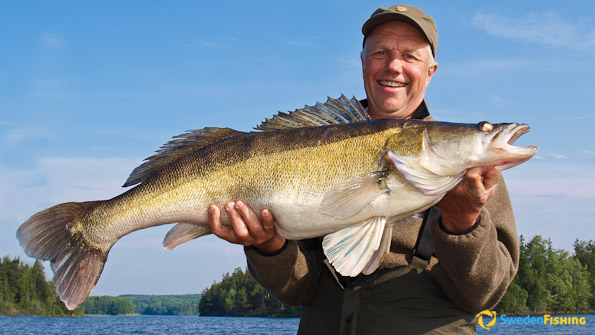 Pikeperch: registered max 2011 – 10,7 kg.
Pike: registered max 2011 - 11.3 kg / 111 cm.
Perch: registered max 2010 – 40 cm.
Service
Our boats are HR 420,Uttern 460 and Örnvik 445, all with Minnkota el-motor. There is a fishing raft for 10 with grill equipment. An Eagle echo sounder is available for hire. Lunch package and outdoor catering can be arranged. A professional fishing guide is also available.
Fishing equipment
Lake Stora Nätaren is excellent for both spin and rod fishing for pikeperch, either from one of our boats or from the fishing raft. You can also fish for such species as bream, tench, rudd and roach, both in Lake Nätaren and in our private tarns. Rod fishing is best in the summer. We can even recommend jig fishing at one of the lake's many shallows using our updated depth chart for effective fishing.
Fishing regulations
Zander/Pikeperch, min. 50 cm, one per day per angler; Pike, min./max. 40/80 cm, one per day per angler. We consider C&R as natural and that it is done with respect for the fish.
ACCOMMODATION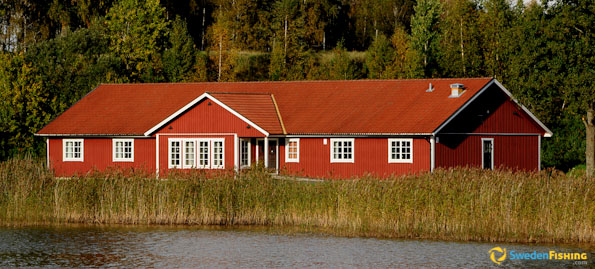 At Brovillan you can choose between one of our eight hotel rooms with single beds, convertible sofa and desk. Or pick one of our combi-rooms with two beds and a desk. All rooms offer TV, private shower/WC and wireless Internet at no cost. You also have access to our sauna, as well as our lounge with a plasma TV and lake view. All rooms have generous space for clothing and fishing equipment and, if you wish, we can arrange to lock your boat in our boathouse during the week. It is easy to launch your boat on our waters and you can park your car next to your living quarters. It is also possible for you to book the entire house, a popular option. Nice cabin for 5 persons with self-catering is also available. We can arrange catering for you for your whole stay with us.
FIND US
Location & transfer
Brovillan lies some 20 minutes by car east of Jönköping on route 132 between Huskvarna and Aneby. It's 2 h from Göteborg's Landvetter airport and 2.5 h from Stockholm Skavsta.
GPS (WGS 84)
Lat: 57.7750, Long: 14.5847
Booking: travel agent

Contact information
Company: Brovillan
Address: Sund
Zip/City: SE-561 95 Lekeryd
Phone: +46(0)36-820 06
Website: www.brovillan.se
Email: brovillan@bredband.net