The best of Småland, 7 nights
Brovillan
The best of Småland, 7 nights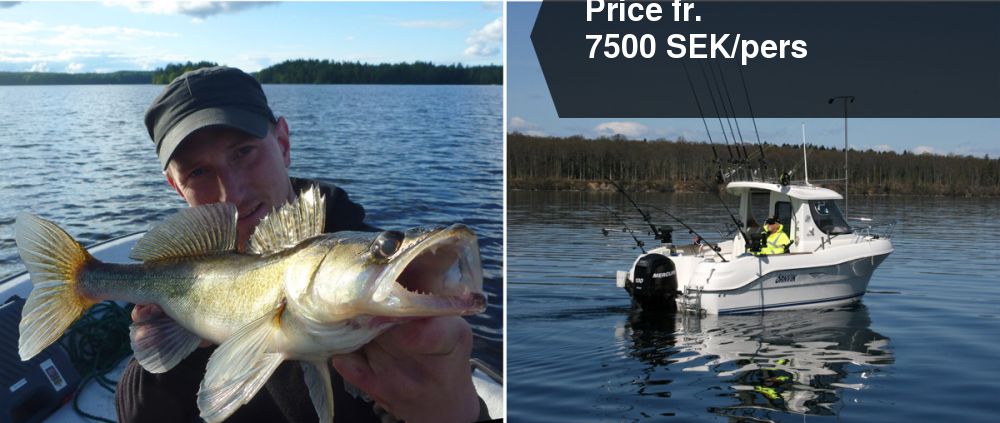 This is the place to experience some of the best fishing waters in southern Sweden while living in comfort in the midst of the deep Småland woods and near to historic Visingsö Island. You'll troll for salmon, char and brown trout in the clear Lake Vättern waters and chase large pikeperch and pike in the famous fishing lake Stora Nätaren. It is the best of Småland!
Included in package
Included in package // 3 nights in a cabin on Visingsö (self-catering)
4 nights in the Brovillan cabin (self-catering)
3 days with guide on Lake Vättern (all fishing equipment included)
4 days with your own boat on Lake St. Nätaren (fishing license and electric motor)
Price fr. 7500 SEK/pers
Supplements // Final cleaning, Bedding, Transfer. The price is based on three persons travelling together. We can adjust the package to suit the guests. The distance between Brovillan and the ferry terminal in Gränna is about 60 km.
Additional information
Booking: travel agent
Contact information
Company: Brovillan
Address: Sund
Zip/City: SE-561 95 Lekeryd
Phone: +46(0)36-820 06
Website: www.brovillan.se
Email: info@brovillan.se