Upper river Ransarån, 3 nights
Kultsjögården
Upper river Ransarån, 3 nights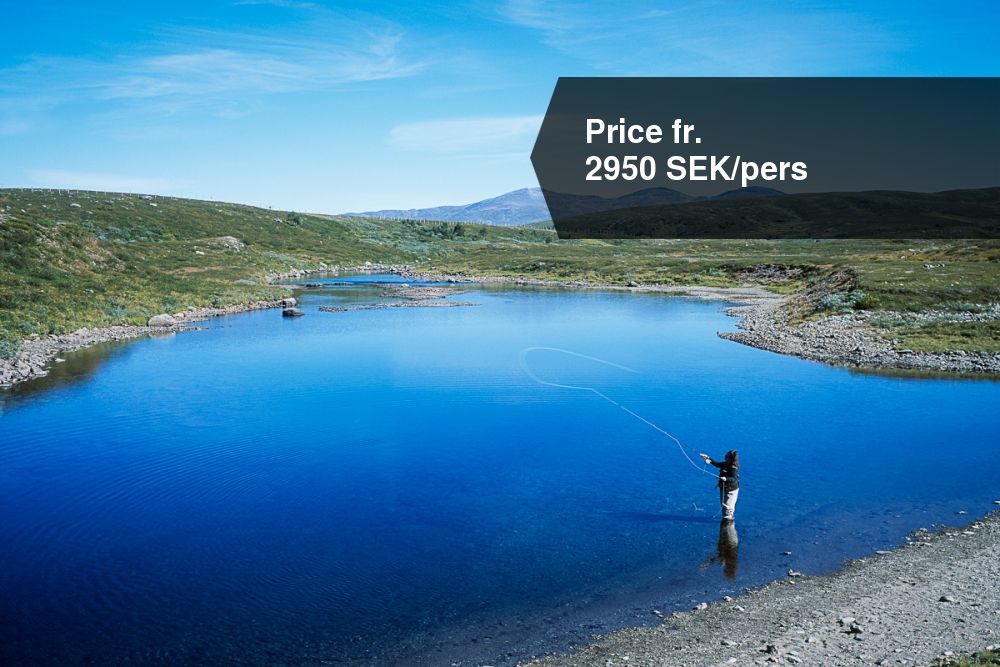 Our Ransarå Mountain tour visits the part of Ransarå River above the tree line stretching from Lake Bijeransaren down to Mount Tjåkkola. We can offer exclusive fishing along this six km, previously closed stretch of crystal clear running waters in a magnificent mountain environment. Only 50 fishing days/year for fly-fishing and C&R.
Included in package
Included in package // Fishing in the specially opened section of the Ransarå River above the tree line. The are is only open for this package that included fishing licence, introduction guide and tent. 3-5 days with max 5 persons / week.
Price fr. 2950 SEK/pers
Supplement // Helicopter – price/person 2 200 SEK, there and back. Price/person 3 days – 2 950 SEK. Price/person 5 days – 4 650 SEK.
Additional information
Booking: travel agent
Czech Republic & Slovakia
PEPA Travel Agency Ltd
www.rybolov.com
Email: info@rybolov.com
Tel: +420 266 610 273
Contact information
Company: Kultsjögården
Address: Saxnäs 38
Zip/City: SE-910 88 Marsfjäll
Phone: +46 (0)940 - 700 44
Website: www.saxnasfishing.se
Email: info@saxnasfishing.se