Weekend / Short week, 3/4 nights
Östa Fishing, classic waters in Dalälven
Weekend / Short week, 3/4 nights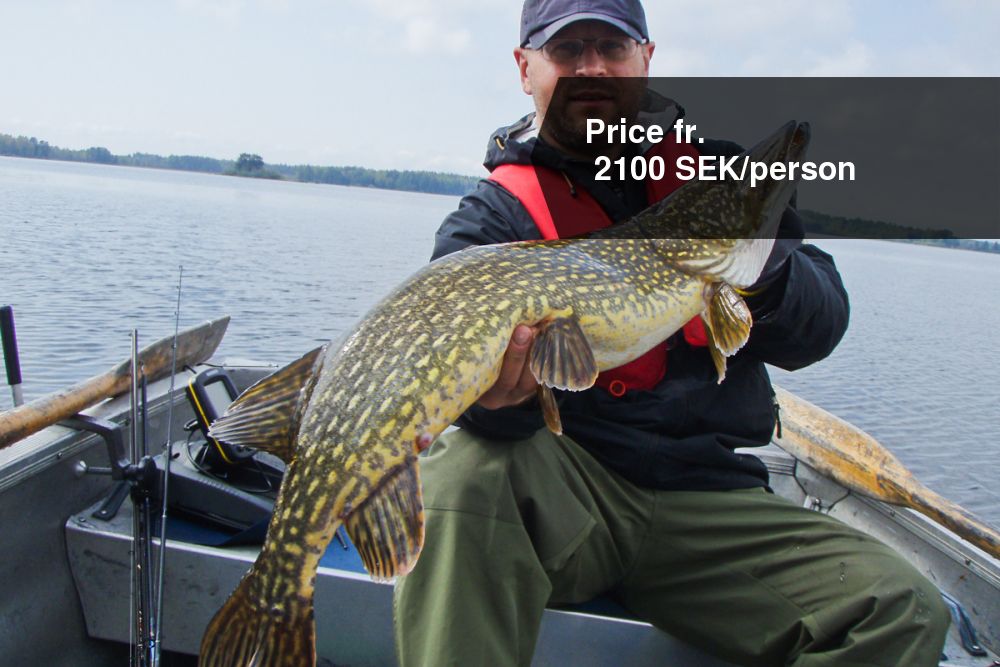 The Dalälven River can boast among the greatest species variety in Sweden. Included are large pike, perch and pikeperch via cast, spin or trolling. The Färnebofjärden National Park offers a unique river landscape with varied fishing in large bays, among the many islands, in coves and in rapids, either in shallows or deeps.
Included in package
Included in package // Fishing in Färnebofjärden Bay for a long weekend (Thursday-Sunday) or a short week (Sunday-Thursday). Lodgings in a modern leisure cabin with 6 beds over 3 rooms. One aluminium boat Linder 4,1- 4,4 m with 4 hp motor, anchor, life jackets and fishing information. Map over Färnebofjärden, sheets, towels and cleaning included. Price calculated on group of 4-6 persons.
Price fr. 2100 SEK/person
Supplement // Fishing licence; Färnebofjärden – 60 SEK/day, 200/week. Extra boat – 1800 SEK.
Additional information
Booking: travel agent
Contact information
Company: Östa Fishing, classic waters in Dalälven
Address: Tega, Vansjö 515
Zip/City: SE-744 91 Heby
Phone: +46(0)73-657 34 00
Website: www.ostafishing.se
Email: info@ostafishing.se