Stories from south Sweden
Nature and waters

Sweden is the fifth largest country in Europe. Stretching 1 572 km (977 miles) from north to sout…

Species and fishing

With short travel distances, superb fishing waters and low population, Southern Sweden is seeming…

Weather and seasons

Since the climate in southern Sweden is much milder than most people think, the fishing season st…
Fishing in Skaraborg
The Skaraborg district in west Sweden is tucked between two of Europe's mightiest lakes; the Vänern and the Vättern. For these latitudes there is an amazing variety of fish including pike, pike perch, salmon, lake trout, brown and rainbow trout, perch, char, tench, chub and bream. The countryside, the deep dark forests, the pretty, cultivated landscapes and the many lakes, rivers and streams, offers unique opportunities for all predator fishing specialists, fly-fishermen, coarse-anglers as well as families searching for a memorable fishing-adventure. In deep crystal-clear lake Vättern big salmon, trout and giant char won't be hooked without a fight.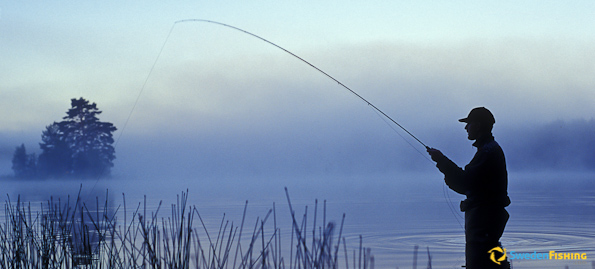 Challenge the pristine waters of the Vänern archipelago in pursuit of monster-pike or go trolling on the open water for the famous landlocked salmon and trout. For fly-fishing or coarse-angling, try the many smaller, fish-rich lakes, winding rivers and streams. Skaraborg is characterized by the variation of waters along with the possibilities for all kinds of angling. The decision is easy – welcome! Accommodation possibilities: Lake and riverside cottages, campsites and larger hotel complexes all near to the fishing.
In our area we have several tourism companies that serve visiting anglers. Please see the map below for detailed information about each place.