Stories from south Sweden
Nature and waters

Sweden is the fifth largest country in Europe. Stretching 1 572 km (977 miles) from north to sout…

Species and fishing

With short travel distances, superb fishing waters and low population, Southern Sweden is seeming…

Weather and seasons

Since the climate in southern Sweden is much milder than most people think, the fishing season st…
Fishing in Blekinge
For sports fisherman all over Europe, Blekinge province in southern Sweden is easy to get to, easy to travel around and has fabulous fishing inland and along its 140 km coast. Rivers, rapids, lakes, streams, open sea and archipelago – Blekinge has the lot. And the fish to go with it.

Rivers and coast
Expect legendary salmon, salmon trout and rainbow trout fishing in the Morrum River and the streams and rapids that run off it at Ronnebyån and Lyckebyån. The Morrum River empties into the Baltic Sea at Pukaviksbukten (bay), where you can hire a boat and troll for sea trout in winter/early spring. There is fine pike fishing all along the east coast spring and autumn. And off the coast, in the archipelago and its islands you'll find hidden bays, coves and capes, all to yourself.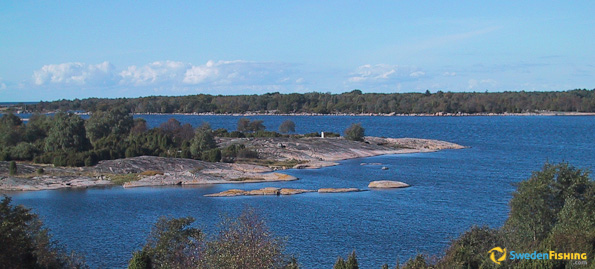 Lakes
Leaving the coast, the lakes in the west of Blekinge offer good pike, pikeperch and perch fishing. West Blekinge is also one of Sweden's most popular trout and rainbow trout fishing destinations with accommodation onsite. For die-hards there are fishing camps dotted along the east coast with beachside accommodation, top-notch equipped boats and expert guides.

Accommodation
Choose from hotels, B&B, guesthouses and hostels. Or rent a cottage, cabin or book an all-inclusive package.