Stories from central Sweden

Nature and waters

The central part of the country offers a steady mix of forestation and cultivation. Much of it is…

Weather and seasons

Even during summer fishing trips the weather in central Sweden calls for an extra sweater. Evenin…

Species and fishing

Central Sweden holds no end of varied fishing settings, ranging from the east coast all the way…
Fishing in Nedre Dalälven
Just two hour's from capital city Stockholm, the Nedre Dalälven is a 200 km long area of natural, beautiful wilderness surrounding river Dalälven.
Forest and meadows, wetlands, marshes, rivers, streams and lakes make up Nedre Dalälven. There are 30 species of fish here. At the southern end of the Dalälven, the river is interspersed by fast-flowing streams and rapids where salmon species are to be found. Meanwhile in the lakes that have formed beside the river you can fish for perch, pike and salmon trout. The biggest Swedish sea trout and salmon were caught in these waters in 2010.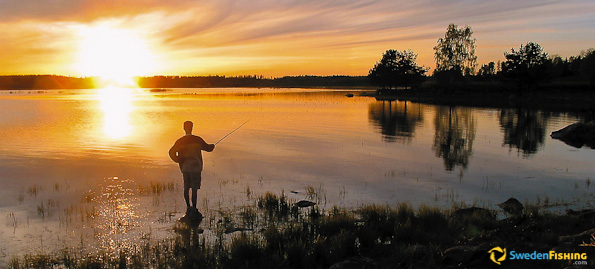 At Älvkarleby, just before the river reaches the sea, is one of Europe's best fishing spots for sea trout. The fishing season is from April to November.
Good quality riverside accommodation packages available, including small hotels and roomy cabins. These normally come with a good quality boat with outboard motor. For an additional fee you can also book a fishing guide.