Pike Fishing Package, 7 nights
Svalemåla Stugby
Pike Fishing Package, 7 nights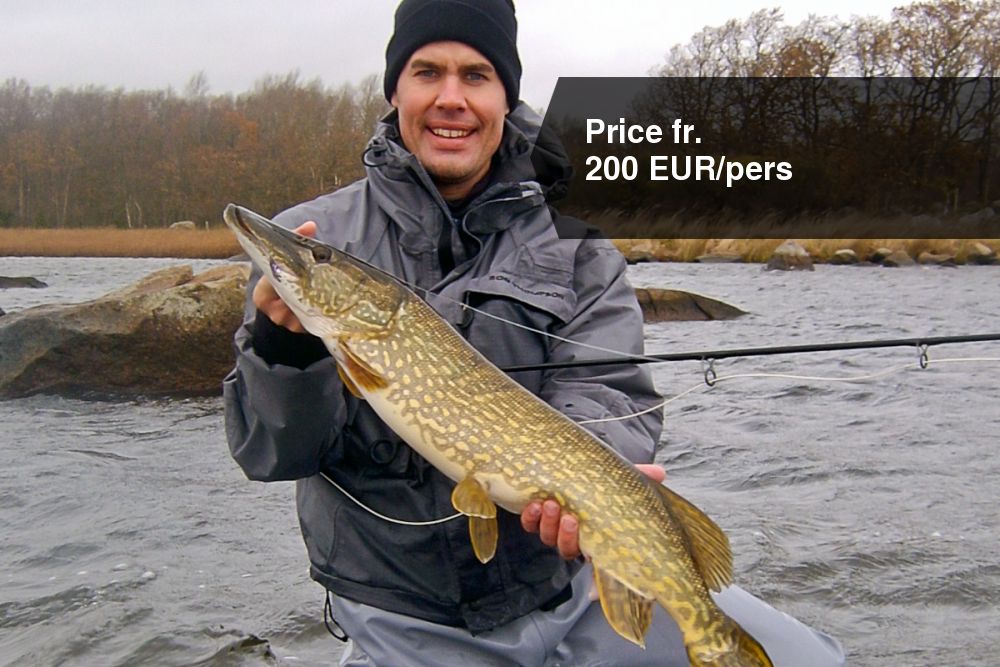 Järnavik's archipelago can boast the best pike fishing in Sweden. Modern cabins facing the sea. New boats with 10 hp motors. Walking distance to boats. Open all year. 2011 news: sauna and hot tub on the shore. Pike fishing starts right from the dock. Fifteen minute boat tour to the cod sites.
Included in package
Included in package // Fully equipped self catering cabin for up to 6 persons for 7 nights, weekly rental of two boats with 10 hp motors, petrol extra. Price calculated on a group of 4 anglers during spring or fall.
Price fr. 200 EUR/pers
Supplements // Fishing licence in river Bräkneån costs 100 SEK/day or 300 SEK/week in off-season. Extra boat with 10 hp motor – (1900 SEK) 200 EURO/week. Final cleaning (500 SEK) 55 EURO. Fishing guide available on request.
Additional information
Booking: travel agent
Contact information
Company: Svalemåla Stugby
Address: Svalemålavägen 11
Zip/City: SE-372 63 Bräkne-Hoby
Phone: +46 (0)708 - 180 022
Website: www.svalemala.se
Email: info@svalemala.se