Sjuhärad Pike Safari, 7 nights
Sassis Resor 7-Härad
Sjuhärad Pike Safari, 7 nights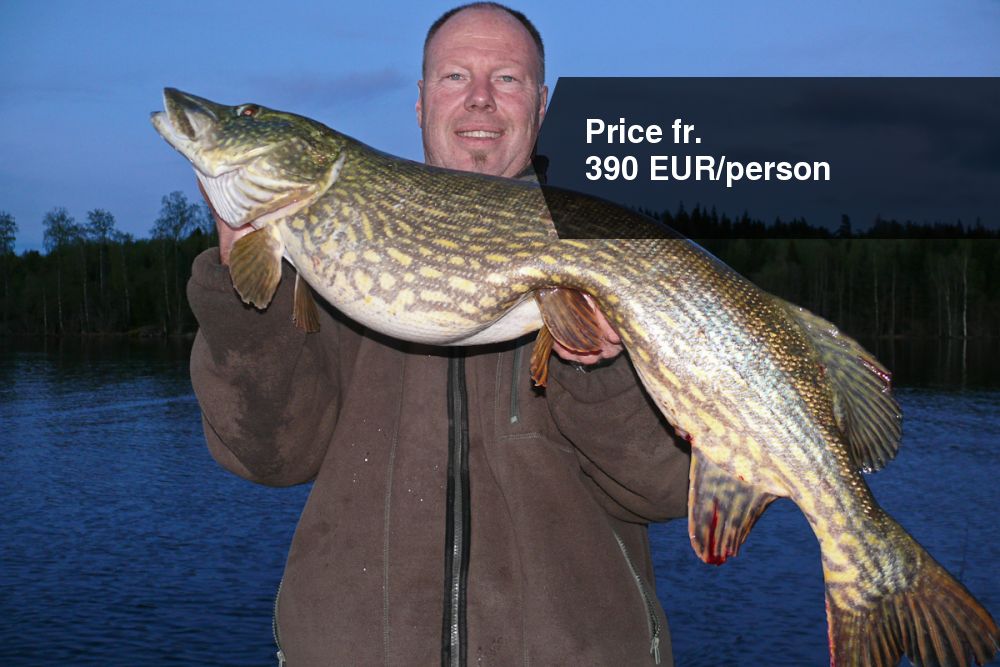 If you dream about landing giant pike, you've come to the right place. The area around Öxabäck offers some of the best waters for big feisty pikes. Your fishing methods will be adapted to provide you with optimal chances for landing your record pike.
Included in package
Included in package // Accommodations, including bedding, in a modern, fully-equipped, 60 m2 self-catering cabin. There are three Linder 440s with electric motors (batteries, charger), six weekly fishing licenses and fishing intro by local fishing guide on arrival. Site map of the area and depth charts to some lakes.
Price fr. 390 EUR/person
Supplement // Final cleaning - € 130, portable Sonar € 50/week, 4-stroke, 4 hp Mercury motor - € 90/week. Do you want to explore the area on your own - after an introduction by our guide? Then you can rent one of our boat trailers (Easyline 600U) € 40/week or a canoe € 20/day.
Additional information
Booking: travel agent
Netherlands/Belgium - Cordes Travel
Web: Cordes Travel
Email: info@cordestravel.nl
Tel: +31 (0)493 – 310 103

Switzerland/Austria - Andino Reisen
Web: Andino Reisen
Email: info@andino.ch
Tel: +41 62 836 94 94

Poland - Eventur Fishing
Web: Eventur Fishing
Email: maciek@eventurfishing.pl
Tel: + 48 22 894 58 12/14

Other countries
Web: West Sweden Fishing
Email: turism@sjuharad.info
Tel: +46 (0)70 - 216 72 18
Contact information
Company: Sassis Resor 7-Härad
Address: Kärnåsenvägen 9
Zip/City: SE-517 96 Hultafors
Phone: +46(0)70-216 72 18
Website: www.sjuharad.info
Email: turism@sjuharad.info