Garnanäs Fishing Camp
Pike Fishing, 4 nights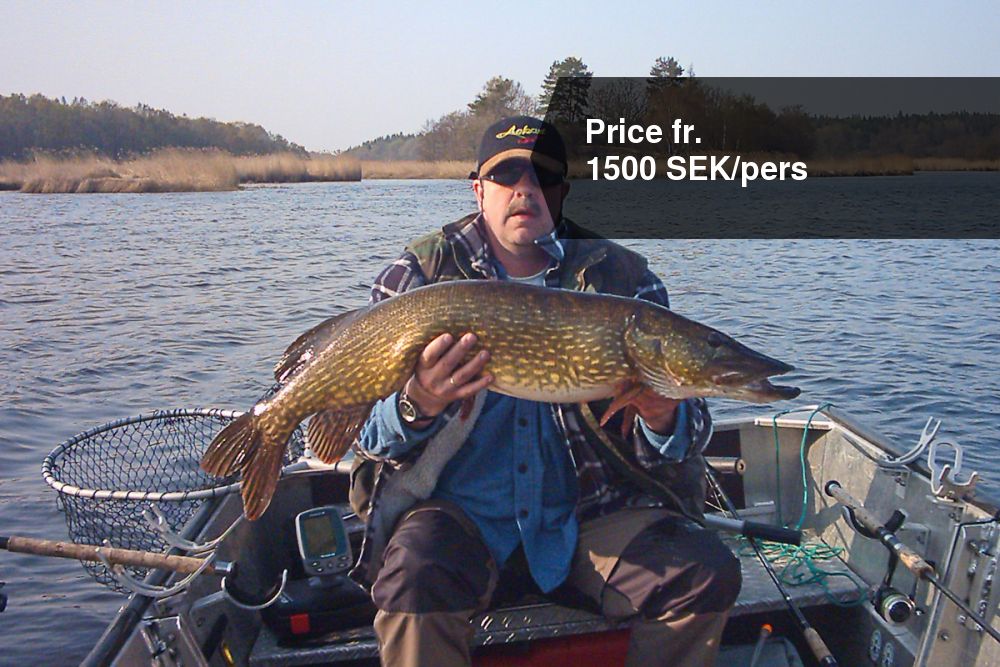 Welcome to the Garnanäs Fishing Camp. We are available throughout your stay with information about the best fishing sites based on weather and wind.
Included in package
Included in package // Thursday to Sunday in a high standard cabin or flat with shower/WC, stove, oven, refrigerator, freezer, microwave, flat TV. The price includes pike boat rental with motor, petrol, sea chart, final cleaning and free support during your stay.
Price fr. 1500 SEK/pers
Supplements // Fishing guide avilable on request.
Additional information
Booking: travel agent
Contact information
Company: Garnanäs Fishing Camp
Address: Garnanäsvägen 22
Zip/City: SE-370 10 Bräkne-Hoby
Phone: +46 (0)457-820 00
Website: www.fishingcamp.se
Email: garnegard@fishingcamp.se