Fish your dream, 7 nights
Sassis Resor 7-Härad
Fish your dream, 7 nights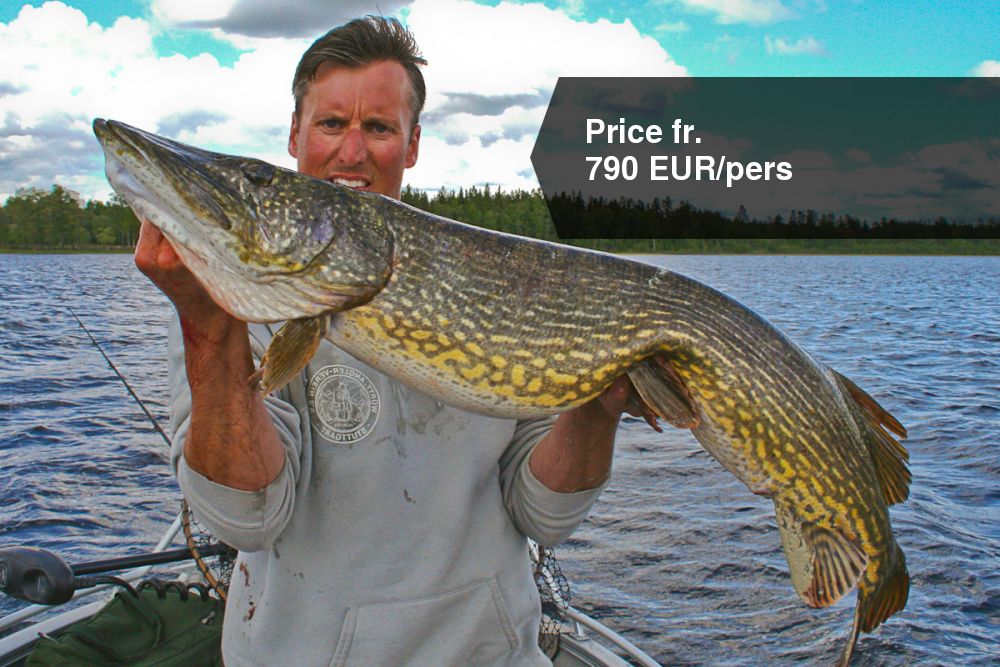 Exclusiveness is a silly word but here it comes to its proper. Hospitality and personal service are our key words. After breakfast, take your lunch packages, heading to your private boat jetty starting your fishing experience. In the evening we will serve you a dinner you will not forget. Organic and locally produced food is obvious to us. Happy and satisfied, you arrive back at your room, recharging for the next fishing day.
Included in package
Included in package // Available for 2-12 persons. Price example for 2 persons. Countryside hotel accommodation in doubble room, breakfast, lunch package, 2-course dinner, 1 boat 4,4 m with 4 stroke outboard 4 hp, weekly fishing licenses, fishing intro on arrival.
Price fr. 790 EUR/pers
Supplements // Optional: Portable Sonar 50 €/week, electric motor (batteries, charger) 80 €/week, additional boat + motor 4 hp 150 €/week, rent of canoe 20 €/day, wood-fired hot tub 250 €/evening. Fishing guide inclusive guide boat 300 €(4 hour tour max 3 persons), 450 € (8 hour tour max 3 persons).
Additional information
Booking: travel agent
Netherlands/Belgium - Cordes Travel
Web: Cordes Travel
Email: info@cordestravel.nl
Tel: +31 (0)493 – 310 103

Switzerland/Austria - Andino Reisen
Web: Andino Reisen
Email: info@andino.ch
Tel: +41 62 836 94 94

Poland - Eventur Fishing
Web: Eventur Fishing
Email: maciek@eventurfishing.pl
Tel: + 48 22 894 58 12/14

Other countries
Web: West Sweden Fishing
Email: turism@sjuharad.info
Tel: +46 (0)70 - 216 72 18
Contact information
Company: Sassis Resor 7-Härad
Address: Kärnåsenvägen 9
Zip/City: SE-517 96 Hultafors
Phone: +46(0)70-216 72 18
Website: www.sjuharad.info
Email: turism@sjuharad.info