ABOUT US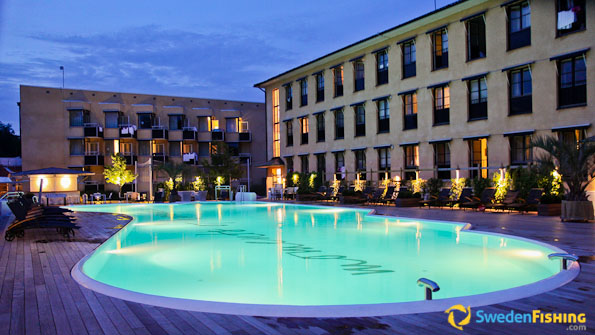 Ystad Saltsjöbad offers custom-designed fishing packages for wreck and open sea fishing. Our tours provide an opportunity to hook the largest cod in the Baltic Sea guided by the skipper of the M/S Baltic Explorer, recognized for his skills. Several of the best fishing holes in the Baltic for sea trout are just around the corner from the shoreline hotel. All you have to do is decide – fishing by yourself or with a guide.
Languages
Ystad Saltsjöbad holds international hotel standard and we speak Swedish, English and German.
Season
We are open all year for fishing. Cod bites year round, while sea trout and salmon are best during the winter and spring. Garfish usually peak for about a month, approximately in May, while herring fishing is excellent all year.
Other activities
The Salt Creek Spa with many different treatments for body and soul. Ystad Saltsjöbad offers a variety of both indoor and outdoor activities. To learn the range from culture to adventure, study our website for inspiration to our region.
Additional information
Ystad is Kurt Wallander's city – you need only step out through the front door to begin a journey in his footsteps…
FISHING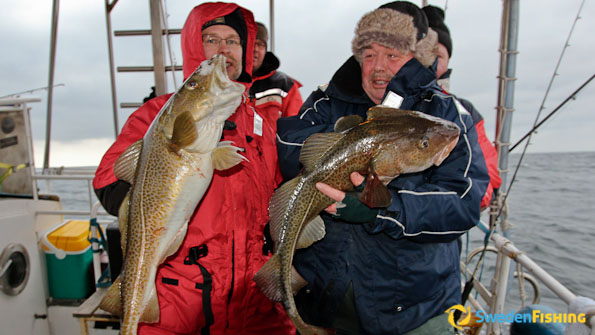 The list of record fish caught in the waters around Ystad are impressive; Cod – 32.4 kg (Wreck fishing, Abbekås), Salmon - 26 kg (Trolling, Simrishamn), Sea trout - 12 kg (Spin, Skillinge), Turbot – 4.7 kg (Pilk, Kåseberga).
Service
M/S Baltic Explorer is a well-equipped, 20-ton, steel charter boat with space for up to 12 guests. There is a large saloon for resting, getting warm and enjoying a coffee break. The boat has a kitchen, shower and toilet. The There is a roofed afterdeck and a sun deck. The boat has all necessary technical equipment, including fish finder and side-scan sonar.
Fishing equipment
When fishing at sea you will use an ocean fishing rod fitted with a bait casting reel and 200-300 gram pilks or jigs exceeding 150 grams for jig fishing. Those fishing for sea trout along the coast can use either spin or fly-fishing as they wish. While variations in colour and flies depend on the season, but a trolling spoon is always suitable. The local guides and the staff at Ystad Sport & Fiske can provide good inside tips.
Fishing regulations
Minimum measurements; Salmon – 60 cm, Brown trout – 50 cm (no fishing Sept 15 – Dec 31), Cod – 38 cm, European flounder – 23cm, European plaice – 25cm, Brill – 30 cm, Turbot – 30 cm (no fishing June1 – July 31).
ACCOMMODATION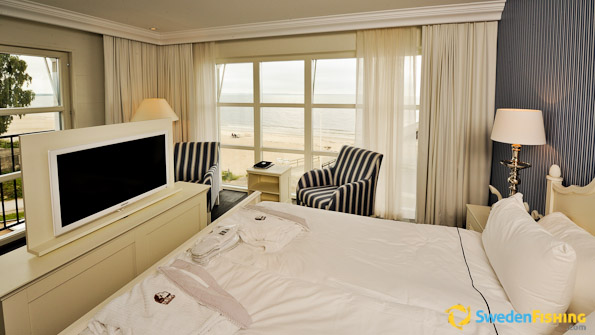 Ystad is located on Skåne's loveliest coastline in Österlen and Ystad Saltsjöbad lies right on the shore – a more than 110-years old hotel, spa and conference facility. Our business concept and ultimate objective is to fill a visit to Österlen with more than a guest expects. Named for its location on the salty Baltic, Ystad Saltsjöbad offers many fantastic room alternatives. The range includes Grand Suite, Suite, Junior Suite, Deluxe Room, Superior Room, Superior Family and Standard Room. Visit our website for full information and to make the choice that's just right for you. The Salt Creek Spa has been named the best in Sweden and the superb restaurant alternatives in our building make the visit here a perfect experience.
FIND US
Location & transfer
The city of Ystad is one of Sweden's most southerly with ferries to Bornholm and Poland, as well as trains to Malmö and Copenhagen every 30 minutes. Ystad lies 25 min E of Malmö Airport, 40 min E of Trelleborg Ferry Terminal (DE) and 55 min E of Copenhagen International Airport.
GPS (WGS 84)
Lat: 55.4253, Long: 13.847
Booking: travel agent

Contact information
Company: Ystad Saltsjöbad
Address: Saltsjöbadsvägen 15
Zip/City: SE-271 39 Ystad
Phone: +46 (0)411-136 30
Phone: -
Website: www.ysb.se
Email: info@ysb.se