Pike Fishing Package, 4 nights
Jockfall - Anglers' Paradise
Pike Fishing Package, 4 nights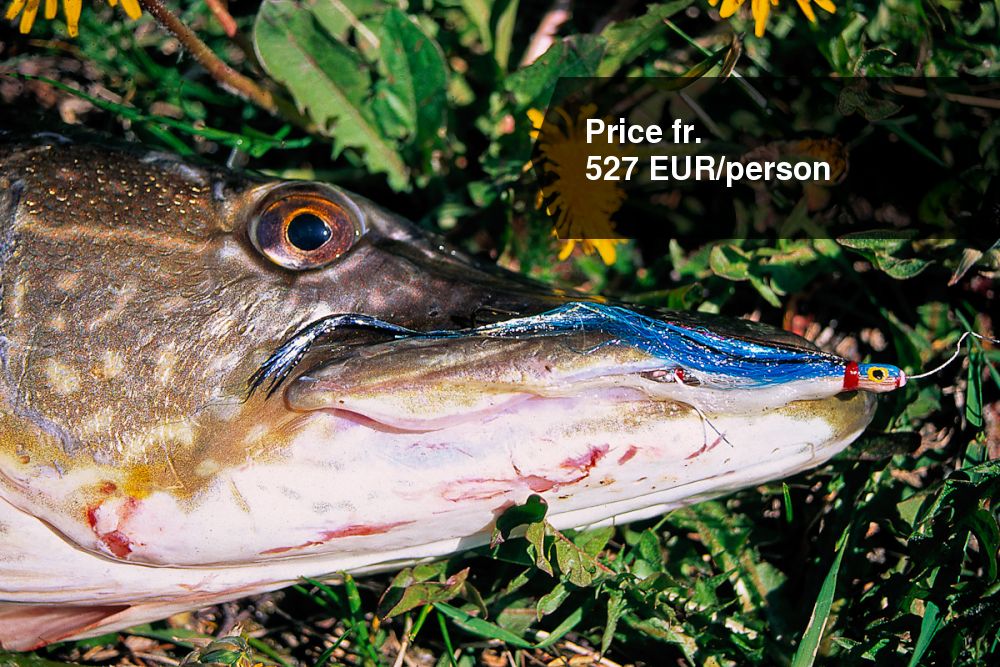 Fishing in lakes with lots of pike. Fantastic nature experiences. The facility lies next to the free-flowing turbulent Kalixälven River and the Jockfall with a 9-metre drop and rapids downstream is unbelievable. You would stay in four-bed cabins with access to sauna, shower, restaurant and fishing shop.
Included in package
Included in package // Accommodations in a 4-bed cabin, 4 nights with breakfast.. All lunches or lunch basket, plus four dinners. Necessary fishing licences. Boat with motor for 4 days. Guide for two days. Sauna.
Price fr. 527 EUR/person
Supplements // You can buy additional fishing days. Transfer to airport.
Additional information
Booking: travel agent
Contact information
Company: Jockfall - Anglers' Paradise
Address: Tjärgränd
Zip/City: SE-956 92 Överkalix
Phone: +46(0)926-600 33, +46(0)926-610 12
Website: www.jockfall.com
Email: info@jockfall.com