Salmon Fishing Package, 5 nights
Jockfall - Anglers' Paradise
Salmon Fishing Package, 5 nights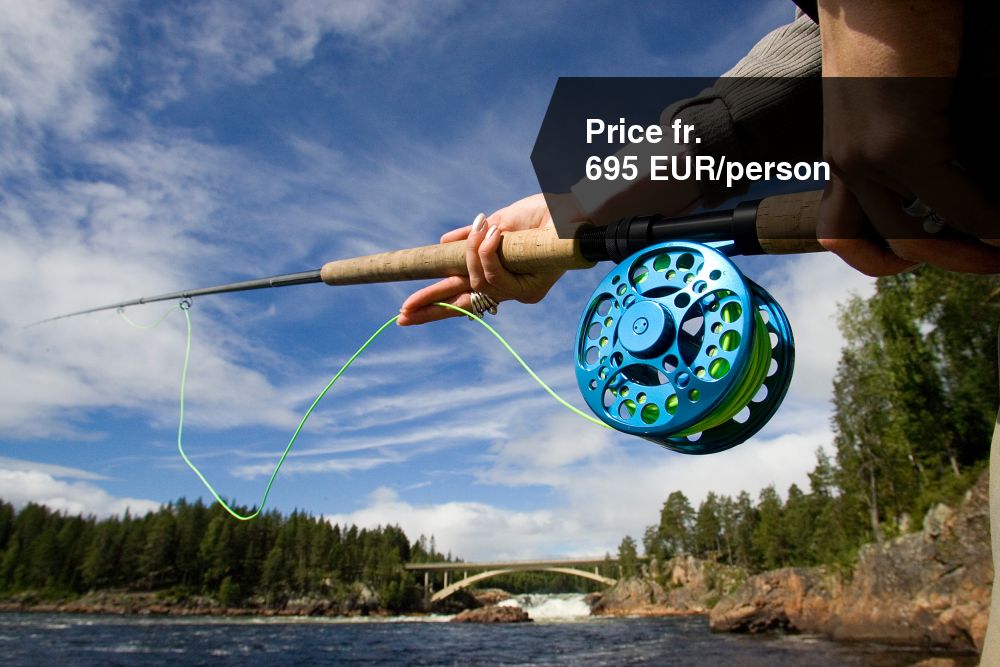 River Kalixälven is called "salmon fishermans paradise" and our camp is located by the waterfall Jockfall with 9 meter vertical drop. We offer you a great opportunity to catch the big salmon here, be sure! Guests stay in four-bed cabins, with access to sauna, shower, restaurant and tackleshop. In this package you get the chance to try different rivers and fishing spot during Your stay over 5 nights and 4 days of fishing. Our guides will take good care of you and put you on the best spots the area can offer.
Included in package
Included in package // Accommodation in shared 4-bed wilderness cabin, 5 nights. All meals. Shared fishing guide 3 days, 1 day fishing on your own. Fishing permit 4 days. Sauna. (Package price calculated on 4 persons)
Price fr. 695 EUR/person
Supplements // Extra days of fishing, accomodation and guide. Transfer from/to airport on arrival/departure. Rental fishing equipment.
Booking: travel agent
Contact information
Company: Jockfall - Anglers' Paradise
Address: Tjärgränd
Zip/City: SE-956 92 Överkalix
Phone: +46(0)926-600 33, +46(0)926-610 12
Website: www.jockfall.com
Email: info@jockfall.com