House Rusken Package, 7 nights
Adventure of Småland
House Rusken Package, 7 nights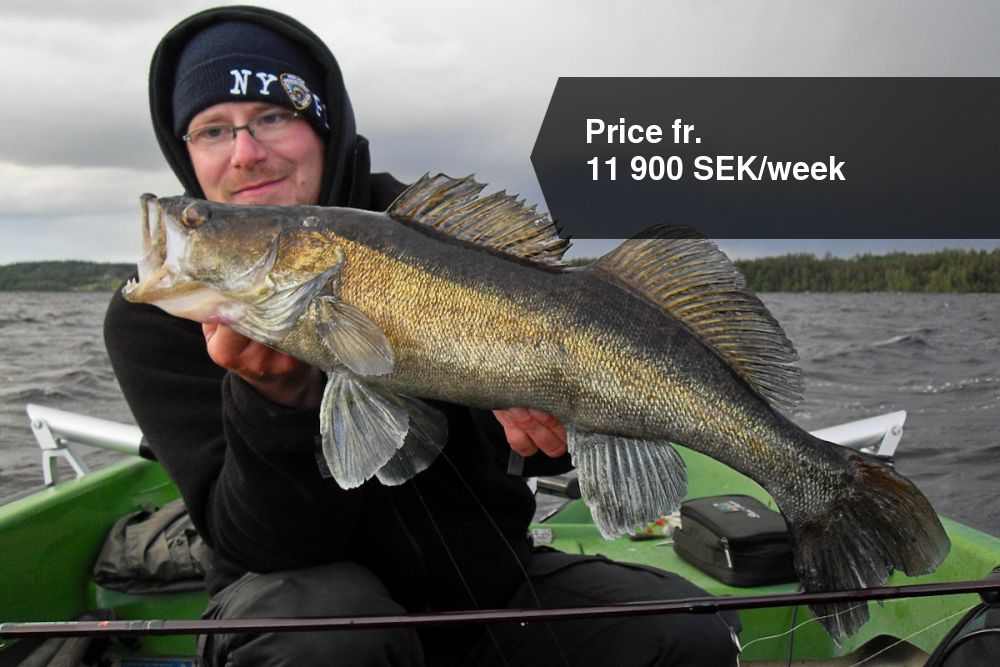 Grab the opportunity to fish in one of Sweden's best pikeperch waters. Lake Rusken has much to offer and through Adventure of Småland you can experience the lovely nature surrounding its waters, fishing, living comfortably and enjoying excellent service. The package includes your own high-quality boat with a motor, enabling you to have control over your fishing time.
Included in package
Included in package // The Rusken House lies near the lake by the same name. It is lovingly and handsomely furnished, offers a terrace with a sun tent and a very big lawn for those glorious summer evenings. The Vrigstad River is only 100 m away and Lake Rusken 200 m. The house has a living area of 120 sq.m. and sleeps 6 persons in three bedrooms. Fully equipped with WC/shower, Kitchen with stove, oven, refrigerator, freezer, microwave, toaster, coffee maker, radio, table and chairs. Barbecue and furniture in the garden.
Price fr. 11 900 SEK/week
Supplements // Canoeing, cycling, hiking and watching wildlife and the like. In addition we offer courses in old crafts. Fishing guide. Linder 440 boat with a 4 hp, 4-stroke motor, electric motor and fish finder available.
Additional information
Booking: travel agent
Contact information
Company: Adventure of Småland
Address: Långö-Tomteholm
Zip/City: SE-570 02 Stockaryd
Phone: +46 (0)382 - 320 26
Website: www.smalandreisen.de
Email: kontakt@smalandreisen.de