Hotel accommodation, 3 nights
Mörrums Kronolaxfiske
Hotel accommodation, 3 nights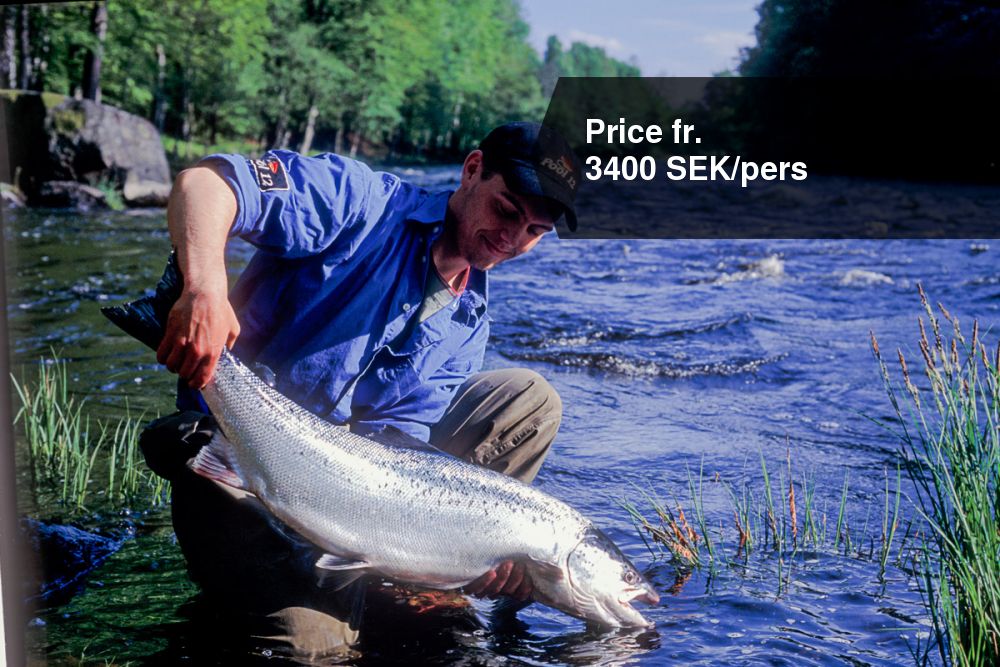 Two-days fishing in pool 1-32 and along the Vittskövle, Knaggelid and Härnäs stretches of the world-renowned salmon and brown trout waters of the Mörrumså River while living in a hotel in central Karlshamn.
Included in package
Included in package // 3 nights in a 2-bed room at First Hotel Karlshamn, including 2 breakfasts (minimum 2 person) with 1 hour introduction by a guide. Ticket to the exhibition, welcome gift of a DVD of the Mörrumså River film, 2 lunches at Restaurant Kungsforsen and 2-day fishing licence. Price differ depending on season; 15/4-30/6, 17/8-30/9 – 3,700 SEK/person; 1/7-16/8 – 3,400 SEK/ person.
Price fr. 3400 SEK/pers
Supplements // Fishing guide avialable on request.
Additional information
Booking: travel agent
Contact information
Company: Mörrums Kronolaxfiske
Address: Laxens Hus
Zip/City: SE-375 21 Mörrum
Phone: +46(0)454-501 23
Website: www.morrum.com
Email: morrum@sveaskog.se