Fishing pike, sea trout & salmon
Sågarbo Herrgård Stuguthyrning
Fishing pike, sea trout & salmon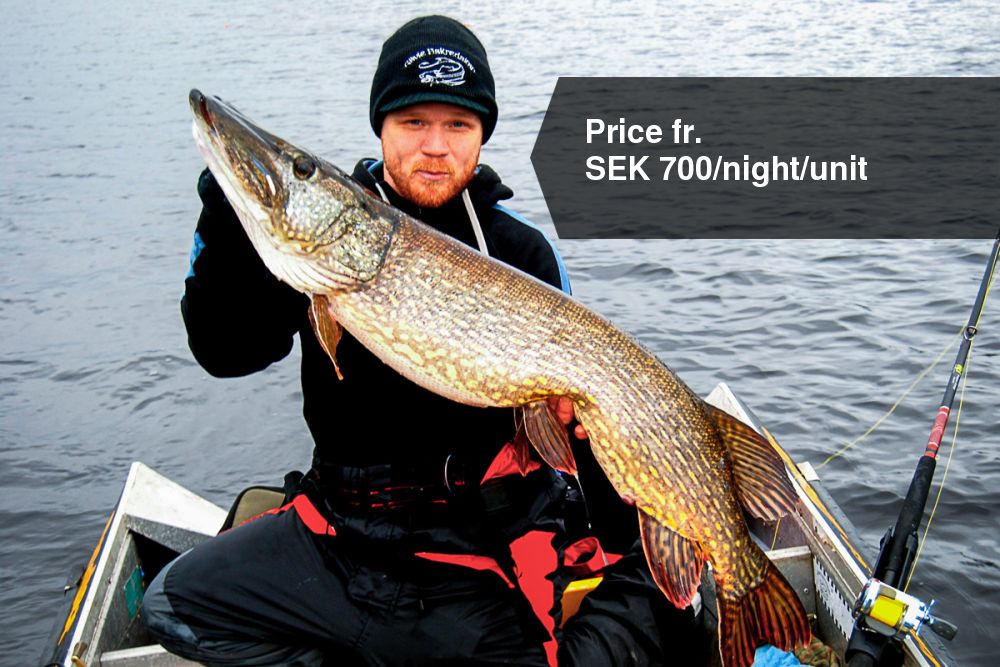 Our coastline offers superb opportunities for catching large sea trout, pike and salmon. This is a very lovely landscape wholly suitable for shore fishing, but also by boat or belly float. We can extend it to you through our collaboration with professional fishing guides.
Included in package
Included in package // Live well in cosy, winter-warm, newly renovated cottage measuring 30 m2 with shower/WC and well-equipped pantries. All cottages are furnished with a pleasant dining alcove plus two fully-sprung mattress beds and two extra beds. There are 16 cabins at Sågarbo, and each cabin have two separate 30 m2 units/apartments with two single beds, own WC/shower and own kitchen.
Price fr. SEK 700/night/unit
Supplement // Guide boat (8 hp), max 8 persons/boat – price on request. Final cleaning – 300 SEK. Sauna – 300 SEK. Hot tub – 2 000 SEK. Bicycle rental – 700 SEK/week. Fishing licence – price on request. Bed linen – 90 SEK/set. Accommodation starting at 700 SEK/cabin/night; 3 900 SEK/cabin/week (7 nights).
Additional information
Booking: travel agent
Contact information
Company: Sågarbo Herrgård Stuguthyrning
Address: Sågarbo
Zip/City: SE-814 93 Skutskär
Phone: +46 (0)76 - 811 11 90
Website: www.sagarboherrgard.se
Email: stuga@sagarboherrgard.se