Fishing Package Big, 7 nights
Friskens Fiske
Fishing Package Big, 7 nights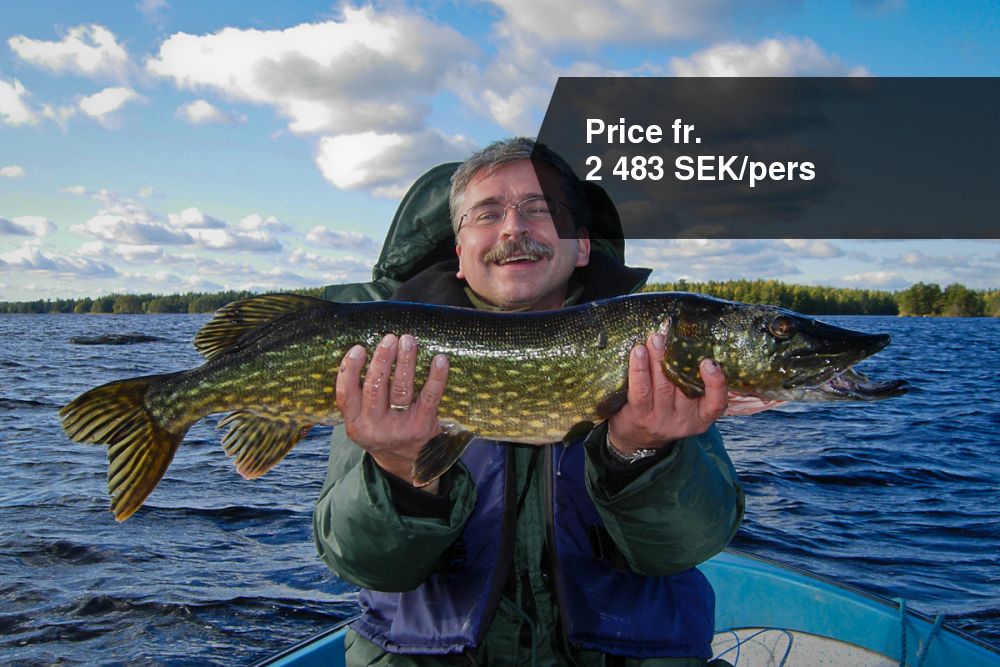 This package offers you a fishing experience beyond the ordinary in the much-touted pikeperch and pike fishing of the Bramsöfjärden Bay. In the middle of the fishing area there is a resting-place for your use with a small cabin, a dock and a grill. On arrival, you will receive information and tips about the fishing area.
Included in package
Included in package // Lodgings in a cosy 40 sqm. log cabin for three + one persons with shower/WC and kitchenette around 100 m from the river Dalälven. One Linder 440 aluminium motorboat with a 5hp outboard, 5 litres petrol, life jackets & access to grill. Price based on group of 3 persons.
Price fr. 2 483 SEK/pers
Supplement // Bed linen & towels - 100 SEK/person. Air conditioning – 50 SEK/day. Final cleaning – 700 SEK. Fishing licence – from 200 SEK/person. Extra boat SEK 2000 / week, fish finder Lowrance Elite3 SEK 500 / week.
Additional information
Booking: travel agent
Czech Republic & Slovakia
PEPA Travel Agency Ltd
www.rybolov.com
Email: info@rybolov.com
Tel: +420 266 610 273
Contact information
Company: Friskens Fiske
Address: Östvedavägen 174
Zip/City: SE-810 40 Hedesunda
Phone: +46 (0)291-410 04
Website: www.FriskensFiske.se
Email: friskensfiske@gmail.com