Fishing Package, 7 nights
Ryda Jakt & Fiske
Fishing Package, 7 nights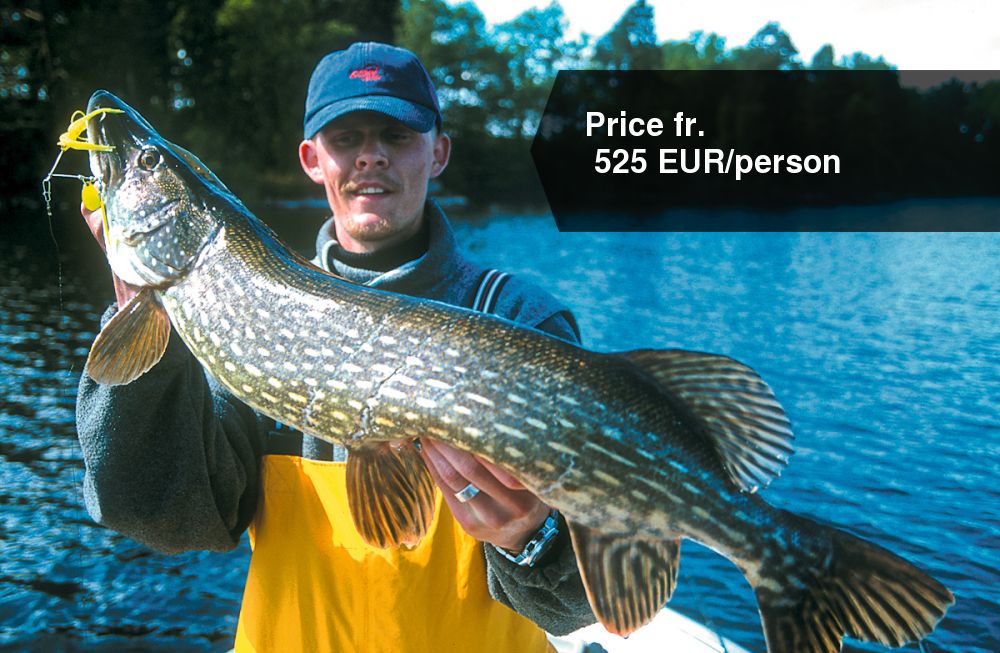 We can offer exciting pike and pike-perch fishing. Åsunden is a clear water lake with an area of nearly 6,000 hectare and a depth of 63 metres. The water is clean and of drinking water quality. The open parts of the lake are relatively nutrient-poor but the bays surrounded by open farm land are relatively nutritious. There are many islands in Åsunden making it like an archipelago with flat rocks and grounds where the pikes like to stand.
Included in package
Included in package // Accommodation in cabin Loftstugan or Gäststugan 45 sqm, two boats Linder 400 Sportsman, Yamaha 9,9 hp, the price include free petrol, anchor, rod- holders for trolling, life-jackets and sea-map, four weekly fishing permits for lake Åsunden. Price calculated on group of four anglers.
Price fr. 525 EUR/person
Supplements // Breakfast 120 SEK/person, Lunch 195 SEK/person, Dinner 1 course 295 SEK/person. Fishing-equippment 200 SEK/day, 700 SEK/week. Echo-sounders 200 SEK/day, 700 SEK/week Guiding in fully equipped boat for trolling, max group 6 persons, 350 SEK/hour min. 4 hours. Bed-linen and final cleaning are included.
Additional information
Booking: travel agent
Contact information
Company: Ryda Jakt & Fiske
Address: Ryda
Zip/City: SE-590 46 RIMFORSA
Phone: +46(0)494-640 30
Website: www.ryda.se
Email: info@ryda.se