Fishing package, 7 nights
Ljuskön Cabins
Fishing package, 7 nights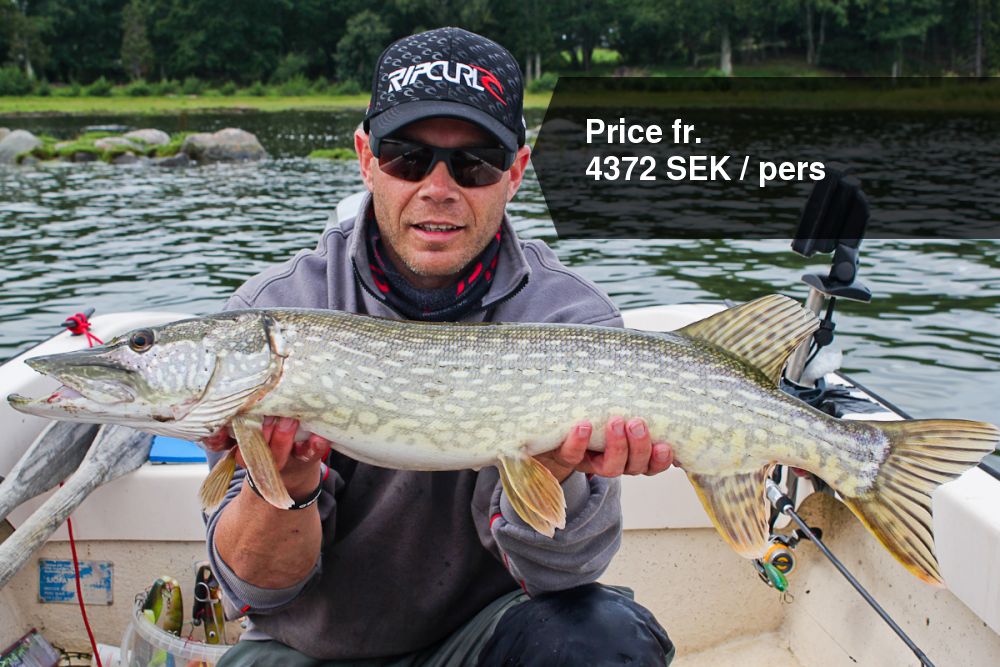 The waters surrounding Ljuskön are full of large pike and pikeperch. The area is filled with long, deep reed shores, shallow coves, edges and shoals that provide great fishing variation throughout the season and with all fishing methods. Thanks to the depths the water is cold well into June and the peak pike season is very long. The cabins are located for privacy and several have their own docks – a combination that creates a tangible sense of being by yourselves.
Included in package
Included in package // Rental period – Saturday – Saturday = 7 nights. Modern, self-catering cabins for four persons, 2 smaller motorboats with 4-10 hp motors. The price is based on a group of four anglers sharing a cabin. Fuel for outboard motor additional.
Price fr. 4372 SEK / pers
Supplements // Final cabin cleaning = 2000 SEK; bedding and towel = 300 SEK/person/week; renting nautical chart = 100 SEK/week; cost for guide service by agreement. Extra boats: Smaller motorboats with 6-10 hp motors = 4000 SEK/week. Fuel for outboard motor additional – sold by us.

Additional information
Booking: travel agent
Contact information
Company: Ljuskön Cabins
Address: Juskön
Zip/City: SE-610 30 Vikbolandet
Phone: +46 (0)125-410 18
Website: www.ljuskonsstugor.se
Email: ljuskon@telia.com