Boathouse Package, 7 nights
Braxmaviken Gård
Boathouse Package, 7 nights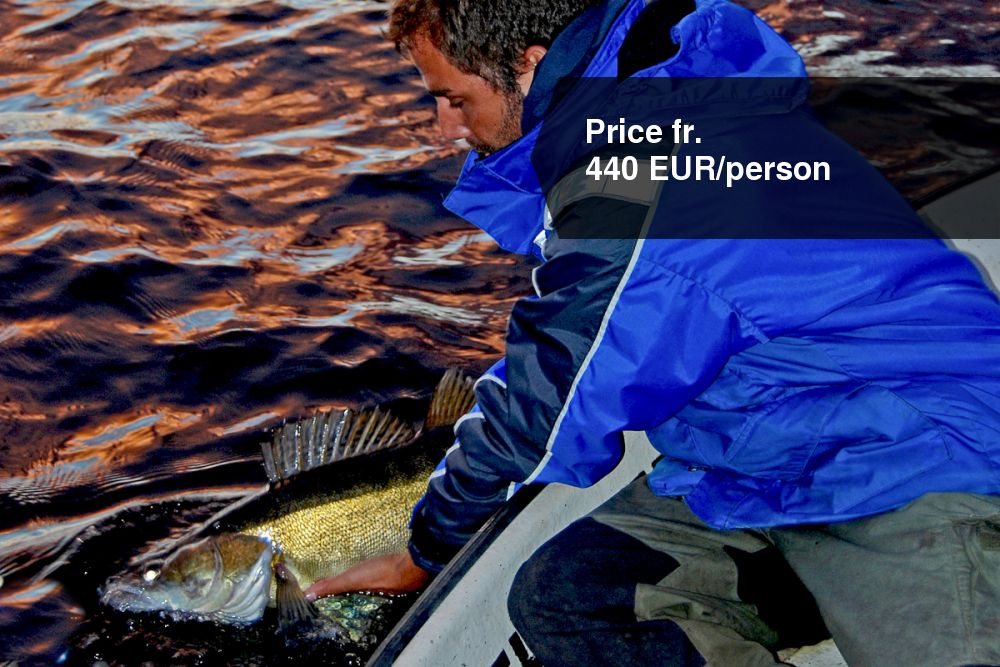 Lake Viken is formed by a geological fault, and its area is 5000 hectares. In parts, it is very deep and maximum depth is 29 metres. It is oligotrophic (nutrient poor) and therefore water quality is excellent. Viken has many islands that are suitable for landing. However, some of them are protected because the fish eagle, osprey is breeding there. Also you can see and hear loon, heron, bittern, cranes and many other bird species on your fishing trip. This package offers great lakeside accommodation together with boats and service like bed linen and cleaning.
Included in package
Included in package // Accomodation in self catering cottage "Boat House" (1-4 persons), two boats with outboard (Linder 440 + motor 4-5hp with life wests, anchor, petrol for start-up, oars, map over Viken with depth indications), weekly fishing permits for lake Viken, bedsheets & towels, final cleaning on departure. Price calculated on a group of four anglers.
Price fr. 440 EUR/person
Supplements // Canoe rental 25 EUR per day, Fish finder 50 EUR per week.
Additional information
Booking: travel agent
Contact information
Company: Braxmaviken Gård
Address: Braxmaviken
Zip/City: SE-546 73 Forsvik
Phone: +46(0)505-420 30
Website: www.braxen.se
Email: info@braxen.se