Mörrums Kronolaxfiske
Daily fishing permit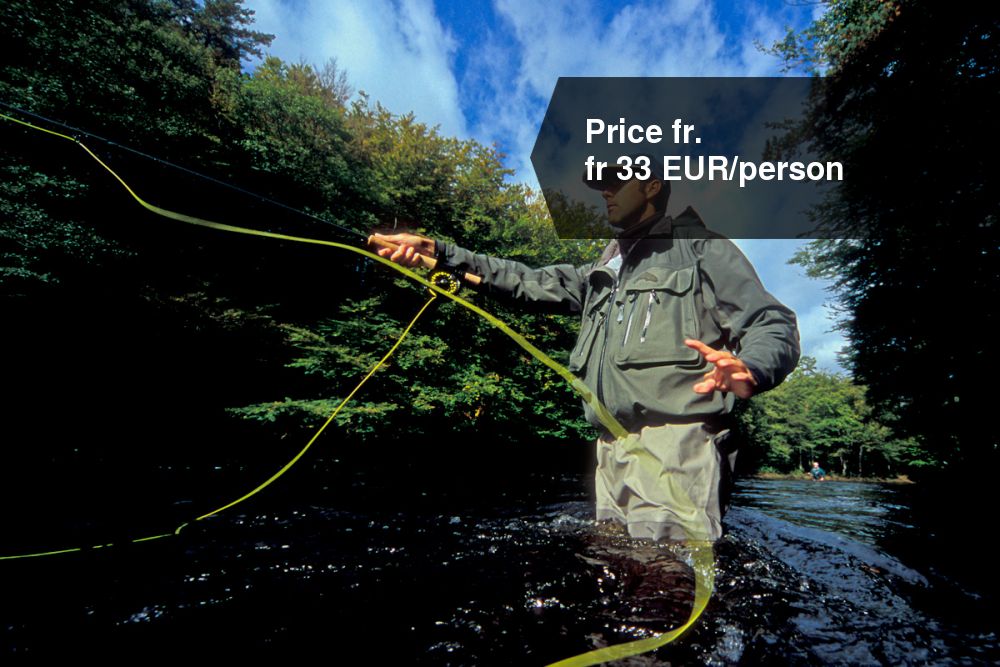 Angling at the Crown Salmon Fishery started in 1941. The area of fishing at the Mörrums Kronlaxfiske covers approximately 7 kilometres of the lower reaches of the Mörrum River with 32 pools, from Rosendala in the north, to Elleholm in the south. The pools are reserved for either spin- or fly-fishing. Both methods are permitted in certain pools. Through an agreement between Sveaskog and E.ON, which is a big owner of fishing rights in the Mörrum river, the fishing oppotunities have been more than doubled as from spring 2005.
Included in package
Daily fishing permits // Personal fishing permits must be obtained at the angling office at Mörrum. The fishing permit should be clearly visible while fishing and be presented on request for closer examination to any member of the staff. A booked fishing area does not give one the right to begin fishing before the fishing permit is paid for and collected. Prices vary due to time of year and pools/area of the river.
Price fr. fr 33 EUR/person
Supplements // Local fishing guides can be booked by following the following links: www.laxlyckan.se, www.zimmer-markus.de, www.sportfiskeguide-halland.com.

Additional information
Booking: travel agent
Contact information
Company: Mörrums Kronolaxfiske
Address: Laxens Hus
Zip/City: SE-375 21 Mörrum
Phone: +46(0)454-501 23
Website: www.morrum.com
Email: morrum@sveaskog.se